Tongue Twisters Championship!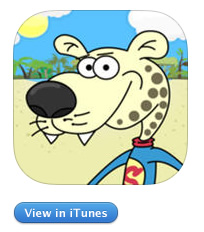 This application can check your pronunciation and speech speed with a funny animation Chååtah! This app is perfect game for you, who want to improve your speaking skills and english pronunciation, or for you, who just want to win Tongue Twisters Championship!
A tongue-twister is a phrase that is designed to be difficult to articulate properly. A great collection of tongue twisters for kids and adults! The tongue twisters are arranged and categorized alphabetically. Enjoy reading the tongue twisters by pressing an phrase in the list. This will open a new view that displays the complete tongue twister. On each of the over 400 twisters, the app gives you a customizable time limit (easy, medium, hard) and records you saying the twister!
Tongue Twister Championship is a simple concept - hit "Microphone" and try to say the tongue twisters before time expires. Speak quickly if you can! Each attempt is evaluated based on pronunciation quality and speed with a funny animation Chååtah! The best results are added to the World Championship List! Good Luck!